I'm sure you all know by now that
Mathew Knowles
has a love child by a woman named
Alexsandra Wright
. The child was conceived during Mathew's marriage to
Beyonce's
mother
Tina Knowles
and the two have since separated and filed for divorce after Alexsandra went public about the affair which broke up the Knowles clan.
A few months ago, she spoke to
Inside Edition
about having to be on public aid because Mathew no longer supported their child. The judge recently reduced his child support payments from $12,000 to $2,400 a month which is gold for Mathew because since the reduction, records show that he over payed. Now he does not have to make a payment for another two years or so.
All of which is causing the mother to break down and publicly vent about the situation because she's broke, have to go to public aid and now she claims to be heading to a homeless shelter with her son becuase of the lack of help from Beyonce and her father. With Inside Edition, she stated that it's not Beyonce's problem but recently she spoke to
In Touch Weekly
saying that if she was in the same position as Beyonce, she would have reached out.
Inside Edition Interview Back in Feb.
Alexsandra exclusively tells In Touch that she and their 4-year-old son, Nixon, are financially struggling — and no one in the Knowles family has offered to help find them a home. "Nixon deserves to know his family, and I hope one day he will meet his sister Beyoncé," Alexsandra tells the mag.
On March 3, a judge ruled that because Mathew, 63, lost his gig as his superstar daughter's manager in 2011, his child support payments should be retroactively reduced, from $12,000 to $2,400 per month.
The ruling means he won't have to make another payment for almost two years. "I can't imagine how Beyoncé feels knowing she has a homeless brother," Alexsandra says. "I know if I were in the same position, I would reach out. Maybe she is too busy."
Source:
In Touch
Maybe Alexsandra missed the memo. You don't become a home wrecker and get the benefits from the wrecked family. We all can't live life like Marshonda, Swizz Beats and Alicia Keys. Everyone is wired like that. Clearly Beyonce does not want anything to do with her, OR Nixon. That's not her problem, nor is it her child.
Also, Beyonce isn't the only sibling. Why not reach for Solange? Even still, they're not obligated to help her because again, it's not their problem. If Mathew has been paying child support for nearly 2 years at $12,000 a month, where did that money go? She was clearly living above her means and now is squat broke. No child needs that much money to be supported on a monthly basis.
She was spending lavishly and now the pot has run dry. So dry that she's stooping low to call out Beyonce for being too busy to check on her little brother. It's been four years, if she hasn't check on him now, she probably wont ever do it. The killing part is that Alexsandra is expecting her to but I just don't understand how.
If a bitch broke up my family and has a baby to remind me of why my parents split and divorced, then no I will not be apart of anything or anyone that caused my mother pain and heartache. So Miss Alexsandra needs to go somewhere and get her a damn job to support her and that boy. It's not hard. It's like she's depending on Mathew to take care of her. That bitch needs to sit down and listen to Independent Woman parts one AND two! *flips hair*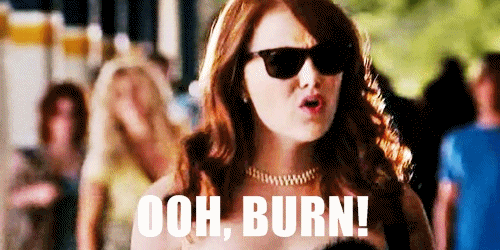 Do you think Beyonce should reach out to help her little brother Nixon? Vote and comment below.